>
Home
>
Upcoming Events
Reconstructing Religious Liberty in a Time of Religious and Secular Extremes
October 20-21, Collegedale Seventh-day Adventist Church, Southern Adventist University
www.religiousliberty.info/events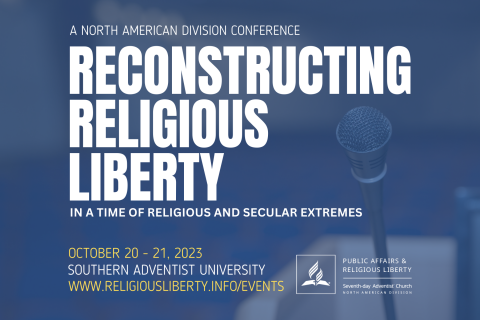 ​
The NAD Public Affairs and Religious Liberty ministry is excited to announce its upcoming October 20-21 conference "Reconstructing Religious Liberty in a Time of Religious and Secular Extremes." Hosted by the Collegedale Seventh-day Adventist Church in partnership with Southern Adventist University, this two-day event will explore new ways to talk about religious freedom within a culturally and politically polarized America.

Seventh-day Adventist Christians have long advocated for both strong free exercise protections and a robust separation of church and state. Unfortunately, today's religious and secular extremes threaten these fundamental values, albeit in very different ways.
A diversity of preliminary speakers and panel discussions will seek to answer the questions:
How can we effectively engage with those who believe religious freedom is merely a cover for bigotry?

And, on the other hand, how do we engage with people of faith who increasingly fear cultural marginalization, and who've become vulnerable to the appeal of religious nationalism?
Visit out event page for the program schedule and featured presenters.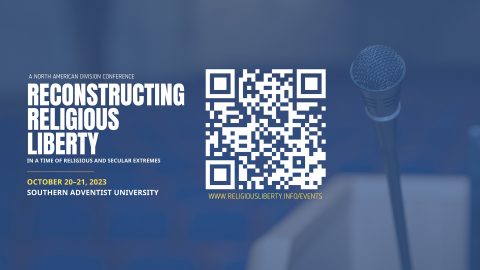 Registration is now open with an Early Bird rate of just $49. Register now to join academics, theologians, and religious freedom experts as we consider these increasingly divisive issues.