>
Home
>
Religious Liberty Updates
Faith Under Fire
Fire Chief Ron Hittle was fired because he went to a leadership conference that was held at a church. After 24 years of service, the city of Stockton, California terminated him for attending this world-class leadership conference even though it encouraged him to attend leadership training. Firing employees because of their religion is illegal. The Church State Council is representing Chief Hittle, whose appeal will be heard by the Ninth Circuit U.S. Court of Appeals on March 27th.
20 Year Career Goes Up in Flames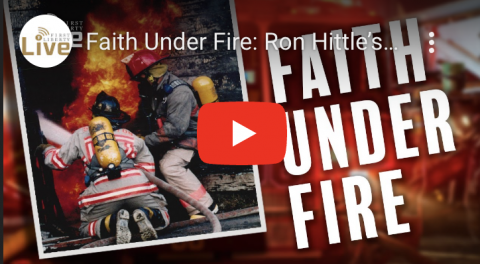 Ron Hittle served as a firefighter for 20+ years. When he became Fire Chief in 2006, he worked diligently to improve the department and lead his staff effectively.
When the Deputy City Manager asked him to hone his leadership skills, Ron chose the Willow Creek Global Leadership Summit, a stellar leadership seminar featuring a diverse line up of speakers, business leaders, coaches, authors and successful entrepreneurs. Three of his staff members joined him, and he put his attendance on the public city calendar so his supervisors would be aware. The firefighters' tickets were privately paid for, saving the city money.
But he was told attending a Christian seminar was unacceptable. His superiors opened a months-long investigation, belittled his beliefs, treated him like a criminal and eventually fired him.
The Church State Council is thankful for the willingness of First Liberty to step up and take on the appeal, and to recruit the appellate experts at Baker Botts, LLP in Houston, Texas. We are hopeful and prayerful, and encourage readers to pray that this team will achieve some form of belated justice for Chief Hittle.